OUR CULTURE
WE have fun whilst we work and like to get to know our guests
One of the most important things that makes GMs' unique is it's people. It's a huge responsibility ensuring we select the right people.
We're always searching for people with warmth and a positive outlook on life who genuinely enjoy working and interacting directly with people because they know they are key to our business and it's success.
WHAT you can expect from us
At GM's you will be part of a family, that's how we like to think here. We are individually passionate about making each guests experience a special one.
We are very serious about the need for continuous education and have put Mastery at the top of the list.
GM's has had one primary aim since we opened back in July 1996 and that has been to create long lasting consistency of excellent results.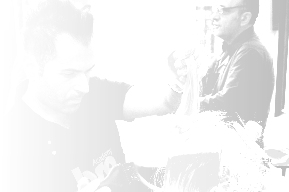 Here's what we believe..
ARRIVE AS GUESTS, LEAVE AS FRIENDS AND RETURN AS FAMILY